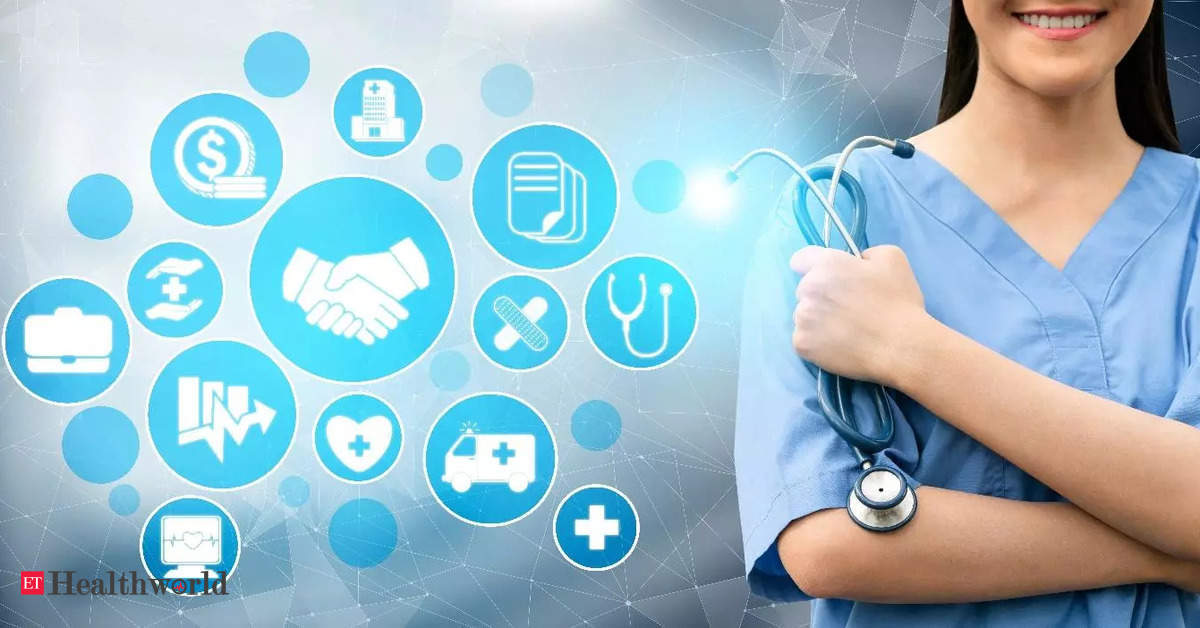 By Raja Jamalamadaka
Healthcare has been an ever-demanding sector with growing concerns on sustainability due to the rising (and aging) population across the globe, the emergence of new and chronic diseases, the short supply of skilled workforce, growing complexities in existing life-threatening diseases and vitally, rising regulatory and quality standards. Providing affordable and accessible healthcare in such challenging times has subjected the healthcare infrastructure and workforce to tremendous pressure, forcing them to transform from volume to value-based systems.
So how do we facilitate this transformation? Research from the Institute of Healthcare Improvements shows that data and technology i.e. digitalisation plays a vital role in transforming healthcare to a value based system that generates meaningful results.
Insights from such research have played a key role in providing the much needed boost for "digitisation" in healthcare. The Covid pandemic in India has accelerated this adoption. So what does this digitalisation entail?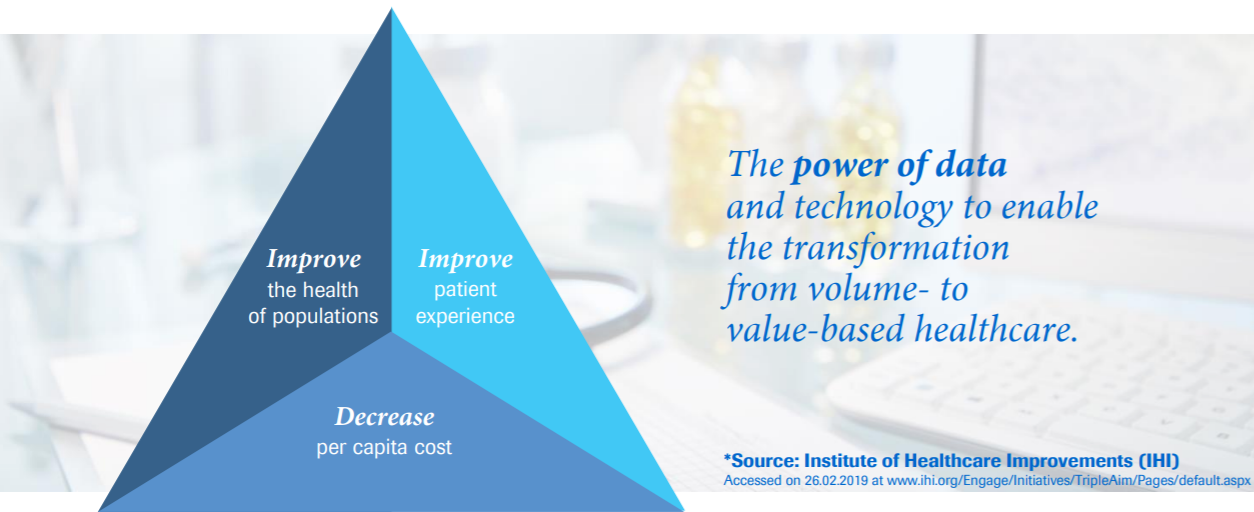 Digitalisation of healthcare helps with management of the entire care continuum from diagnosis to after care by utilizing advanced digital technologies. This wave of digitalisation has simplified and improved 'access to information' for patients leaving them in control of their situation as they are accurately aware of their condition and the next steps in their treatment. Driven by growing awareness of the medical procedures, the patients' participation is gradually transforming from 'passive' to 'active.' Initiatives like value based care are creating opportunities for more digitised solutions that help clinicians make informed decisions while facilitating optimum use of resources. The providers are now looking at patients as smart consumers and the technologists are innovating likewise. This wave of digital innovation has empowered the entire ecosystem from doctors and caregivers to hospitals and vitally the patients as they can better understand their journey in the care continuum.
Through digital healthcare technologies, the services and procedures that previously were delivered only in acute care hospitals are now being provided in ambulatory, community, virtual, and home settings. Doctors and diagnostic services are now just one-click away, thanks to the ease of getting consultation, results and prescriptions in digital format right on smartphones. In addition to patient care, there has been a thrust on streamlining operations from automation through electronic health records (EHR) to encouraging the use of telemedicine. Driven by value-based changes in reimbursement, cost optimization, convenience, and advances in technology and procedural technique, this trend is expected to accelerate in the future.
Several factors have helped this digitalization push.
Regulatory support through government interventions and initiations (e.g. Atmanirbhar Bharat and Aayushman Bharat), access to technology, and digital preparedness of the masses are continuously strengthening the healthcare technology infrastructure in the country.
Cloud computing has enabled healthcare setups to store and access data remotely and allow virtual access, a boon in a vast country like India with an already stretched healthcare infrastructure. The resulting cost benefits are an added plus.
Significant amount of effort and budget invested by the healthcare industry to have a coherent and standardized information structure and data sharing framework have supported digital adoption.
The usage of innovative deep learning technologies like Artificial intelligence (AI) and Machine Learning has catalyzed the digitisation journey further. Large volumes of data, such as medical records and diagnostic imaging, can be analysed by AI-powered systems to find trends and provide better data-driven therapy recommendations. Artificial intelligence can also be used to automate mundane operations, freeing up healthcare workers to focus on providing better value.
So what does the future hold for healthcare in India?
Healthcare is already one of the largest sectors of the Indian economy, in terms of both revenue and employment. According to estimates by the National Skill Development Corporation (NSDC), healthcare can generate over 500,000 new jobs per year.
Driven by rising income, better awareness, access to insurance, and quality and affordable services, the healthcare market in India is expected to scale greater heights in the near future. The burgeoning digital healthcare technology sector and the resulting innovations has the potential to make India a global healthcare innovation hub and a medical tourism hub.
Looking ahead, the focus of healthcare should rapidly shift to providing personalised healthcare by delivering sustainable healthcare solutions that improve outcomes in the overall patient continuum. To achieve these outcomes, a key focus for healthcare providers would be to augment their organization's digital literacy to create a tech-enabled workforce that is both competitive and productive.
The world of healthcare is changing and India is adapting rapidly. The best is yet to come!
Raja Jamalamadaka, Managing Director, Roche Information Solutions India Pvt. Ltd.
(DISCLAIMER: The views expressed are solely of the author and ETHealthworld does not necessarily subscribe to it. ETHealthworld.com shall not be responsible for any damage caused to any person / organisation directly or indirectly)